During OWASP AppSecEU, there will be many opportunities to meet up between attendees.
Pre conference drink
On Wednesday, May 20, an informal drink will be organized in pubs around the venue. Nothing formal, details will be provided at the time.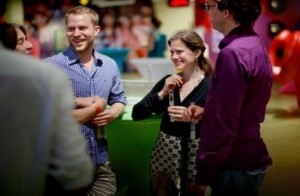 Social dinner
Among these opportunities, the social dinner will once again prove to be a great moment of exchange, fun and relaxation!
On Thursday, May 21 evening, you will board for a one hour guided boat trip through on the channels of Amsterdam.
Boats leave at 18:30 at Strand Zuid. To get on the boat, be around the conference registration at 18:15!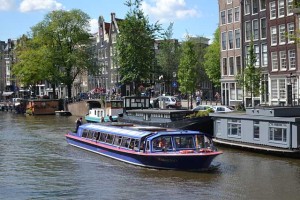 Boats will take you to the Science Center Nemo, a science center in Amsterdam-Centrum for an amazing dinner.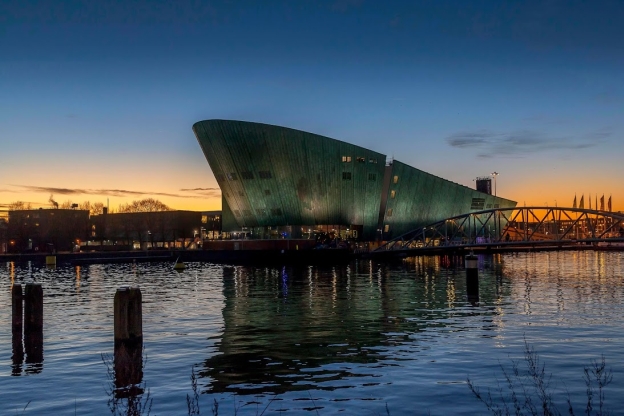 You will be welcomed with a spectacular NEMO's Experience Cocktail or any other drink if you prefer (including non-alcoholic beverages, wines, and a real local beer for beer lovers!).
Of course, a full meal including a Mediterranean buffet (cold and warm dishes), desserts and coffee will be proposed.

Next up animations, including not only a concert of the band that needs no introduction: the amazing OWASP Band, but also a concert of Reverse-Live: (Hard)rock covers from Led Zeppelin and Bad Company to ZZ-Top and the Foo Fighters. And for the Irish in the crowd: a whole lotta Thin Lizzy! Just a tiny bit different and with a modern edge. Oh, and they're trying to be as loud as possible!


Other entertainments will be also offered throughout the evening, including a chain reaction show.
An evening not to be missed!
The conference dinner is included in the registration fees. Companion tickets are also available during registration for 100 EUR (+VAT) if you would like to bring a guest.