Amsterdam RAI is easy to reach by both public transport or by car and has ample parking facilities on and outside its site. Amsterdam RAI is situated 8 minutes from Amsterdam's city centre and 15 minutes from Schiphol Airport. Click here for the route description (in pdf) to Amsterdam RAI.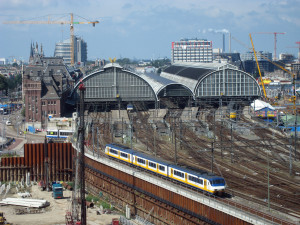 By train
The RAI has its 'own' station, Amsterdam RAI which is located a stone's throw from the RAI complex and is easy to reach from anywhere in the Netherlands. When you leave the station, follow the signs for Amsterdam RAI. For further information, consult the Dutch railways travel planner.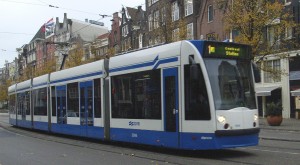 By tram, metro or bus
Tram 4 runs between the RAI (Europaplein stop), Amsterdam's city centre and Amsterdam Central Station. You can reach the RAI from the Amstel railway station by taking Metro 51 and Bus 65. Metro 51 also runs to Amsterdam Central Station. Metro 50 runs regularly between the Amsterdam Sloterdijk and Gein stations and stops at the Amsterdam RAI station. For further information, consult the public transportation website.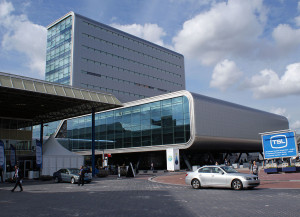 By car
The RAI is immediately signposted on roads signs on the ring road drivers end up on after approaching Amsterdam from the A1 motorway (Amersfoort/Amsterdam), the A2 (Utrecht/Amsterdam) or the A4 (Den Haag [The Hague]/Amsterdam). Amsterdam RAI is situated right next to the ring road (Exit 9). The RAI's car parks are signposted immediately after leaving the ring road. Parking at the RAI complex is easy and affordable. The multi-storey car park is easily accessible thanks to its location next to the A10 highway by Exit S109 and has 2,300 parking spaces. During large-scale events, the outside areas also become available, which expands parking capacity to 5,000 parking spaces. For further information about parking facilities (opening hours, costs, etc.), consult the Amsterdam RAI website.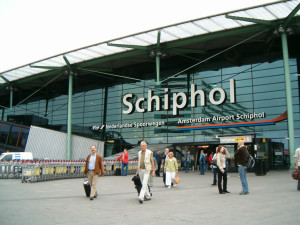 By plane
Amsterdam Airport Schiphol is located a mere 15 minutes from Amsterdam RAI whether you travel by car, train, taxi or bus. The Schiphol's website provides information including: up-to-the-minute flight information, connecting transport facilities to Amsterdam RAI and business facilities.